Chiropractor Steven Visentin D.C.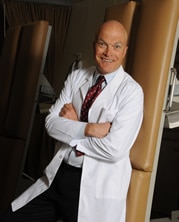 Chiropractor in Denver, Dr. Visentin se graduó con honores de la Universidad de Boston y recibió su titulo Quiropráctico del Colegio Nacional de la Quiropráctica. Trabajó de interno en el centro de investigación para pacientes en Chicago. Ha completado el entrenamiento extenso en la técnica del activador sin dolor.
Dr. Visentin ha sido una voz singular en la Quiropráctica de Denver por más de veinte años. Su especialización sin dolor, los métodos de los últimos adelantos de la curación natural han sido un adelanto a miles. Su mensaje es un ejempló uno para todos; "la Naturaleza no necesita ayuda, sólo no interferencia".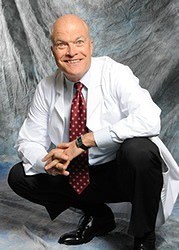 Chiropractor in Denver, Dr. Visentin es presidente y fundador de la Oficina de Altavoces de Doctores de Denver, y con frecuencia esta en la Tele y el radio. Recomienda a las personas que tomen responsabilidad de su salud y les dicen cómo hacerlo naturalmente. ¡Tiene un punto de vista provocativo en asuntos de asistencia médica, y proporciona una perspectiva diferente del principal de la medicina… una perspectiva que podría transformarse cómo ve el mundo… cómo vive!
Para mas informacion aserca del Dr. V, oprime aqui.
Advanced Degrees/Awards
NAME: Dr. Steven C. Visentin, D.C.
COLLEGE:
Magna Cum Laude graduate of Boston University with B.A. degree in Biology
B.S. degree in Biology from the National College of Chiropractic
DOCTORATE:
From the National College of Chiropractic in 1982, an institution recognized and approved by the Council on Chiropractic Education.
PROFESSIONAL AFFILIATIONS:
Colorado Chiropractic Association
CURRENT LICENSE:
Colorado State Board of Examiners
CERTIFICATIONS:
From the National College of Chiropractic:
Roentgenography
Physiotherapy
X-ray and Spinography
Meridian Therapy and Acupuncture
Dissection of the Human Body
Theoretical and Practical Clinical Laboratory Diagnosis
From Other Institutions:
Neuromechanical Innovations-In recognition of postgraduate educational training and successful completion of written and practical examination in the Impulse Adjusting System® and Chiropractic Instrument Adjusting®
Activator Methods, Inc.-Advanced Proficiency Certificate
Parker Chiropractic Research Foundation-Graduate Certificate
University of the The State of New York State Education Department Regents Scholarship
Triad Healthcare Network Certificate Of Recognition, Corporate Health Programs, Highly Professional Practice, and Completed the Stringent Process of Credentialing
The Family Practice-Award of Excellence In Recognition of Commitment to Family Health Care and Chiropractic Excellence
ICN Worldwide Dosimetry Service-Certificate of Commendation For Environmental Safety and exceptional concern for the health and well-being of the employees and visitors and commended for maintaining a safe working environment.
State of Colorado State Board of Chiropractic Examiners-Acupuncture Certificate to practice acupuncture as adjunctive therapy
From Sivad Bioresearch Company Cytotoxic Testing
United States Department of Agriculture Certificate of Apreciation
POST GRADUATE STUDIES:
Under Russell Erharday, D.A.C.B.R. post graduate radiology
Attended chiropractic orthopedic and personal injury courses
SPECIAL AWARDS:
The International Association of Chiropractors - Selected as a Top Chiropractor in Denver, CO spotlighted in the renowned publication, The Leading Physicians of the World.
ABC 7-nominated for 7Everyday Hero Award
OpenCare Patients' Choice Winner for commitment to quality patient care and the Denver chiropractic community
The Global Directory of "Who's Who" selected as a biographical candidate to represent Denver
PUBLICATIONS - Dr. Visentin's Articles have been featured in:
Dynamic Chiropractic
The American Chiropractor
Chiropractic Economics
SPIZZ Magazine
DC Practice Insights, 2
ACTIVE PRACTICE:
Dr. Visentin has been in continuous full time practice since 1982
OFFICE HOURS
For Qualified Patients Only
---
Monday
10:00am - 12:00pm
2:00pm - 6:00pm
---
Tuesday
2:00pm - 6:00pm
---
Wednesday
10:00am - 12:00pm
2:00pm - 6:00pm
---
Thursday
2:00pm - 6:00pm
---
Friday
10:00am - 12:00pm
2:00pm - 6:00pm
---
Saturday
Closed