Auto Injury Doctor in Denver CO
Car Accident Injury Relief
If you've been the victim of an auto accident, chiropractors can provide you with much needed relief. Whether you've been seriously or minimally injured in a car accident, Denver based Care Chiropractic's services can help you minimize pain, regain mobility, and restore health. As a respected car accident doctor, Denver based Dr. Visentin has been helping accident victims heal for more than thirty years.
Diagnose, Treat Injury & Pain from Auto Accidents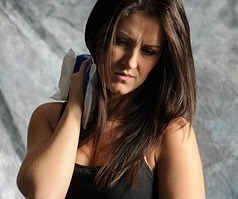 If you are involved in a car accident, Denver chiropractor Dr. Visentin will work with you to help overcome your injuries and stabilize your spinal system. As an auto accident chiropractor, he is specially trained to deal with the common and lesser known injuries a motor vehicle accident can bring. Whiplash, neck pain, and back injuries are among the diagnoses he works with every single day.
Car accident doctors serving Denver for over 30 years, Care Chiropractic are well versed in the injuries that are caused by collisions, and extreme forces that can wreak havoc on the skeletal system. A Doctor of Chiropractic medicine, Dr. Visentin can help patients with Denver whiplash, Denver back pain, and car accident neck pain.
Traffic accidents are a specialty of our Care Chiropractic auto accident doctor. Because of this emphasis, we work with a variety of auto insurance companies and attorneys in the Denver area. Not all car accident doctors, Denver based, will work with insurance companies, but, as a service to our clients, we are glad to. We will happily work with any attorney of your choice and contact both auto insurance and medical insurance companies for you.
Known as both a car accident doctor and a neck pain doctor, Denver based Dr. Visentin has built a reputation on helping accident victims get over their injuries and on with their lives.
Dr. Visentin's Denver chiropractic center works with injuries both large and small. As a car accident doctor, Denver residents are treated to a chiropractic spinal analysis, a thorough history, a diagnosis, and therapeutic massage.
If you require a car accident doctor, Dr. Visentin will work with you on all types of injuries. If you have question on treating a specific injury with chiropractic care, please call us today for a free consultation at (303) 394-CARE (2273).
OFFICE HOURS
For Qualified Patients Only
---
Monday
10:00am - 12:00pm
2:00pm - 6:00pm
---
Tuesday
2:00pm - 6:00pm
---
Wednesday
10:00am - 12:00pm
2:00pm - 6:00pm
---
Thursday
2:00pm - 6:00pm
---
Friday
10:00am - 12:00pm
2:00pm - 6:00pm
---
Saturday
Closed