Arm or Leg Pain in Denver CO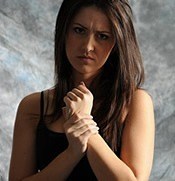 How Does This Happen?
The obvious causes of arm or leg pain include slips, jerks, jolts, and accidents. Less obvious are causes like, problems with circulation, arthritis, problems stemming from the spine, fractures, infections, and less commonly still, tumors.
What Can I Do To Help Myself?
Usually ice is advisable. A classic home therapy involves the anagram R.I.C.E.
R – Rest
I – Ice 5 – 20 minutes, three times per day
C – Compression, ace bandage is fine
E – Elevate above the heart
This treatment, is the so-called R.I.C.E. therapy. Of course, caution should be used in using ice. Never place ice directly on the skin. Use a wet towel or ace bandage in this case. While compressing the appendage, good circulation must be maintained.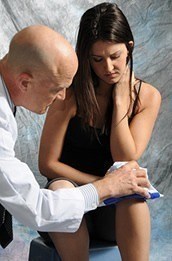 It's Still Bothering Me, Now What?

Adjustments or realignment of the various joints and structures of the arms and legs is a wonderful way to address most injuries. Adjustment means to gently re-align the body using the hands or an instrument. This care is safe and suitable for people of all ages and, with most conditions, including pregnancy and arthritic conditions.
OFFICE HOURS
For Qualified Patients Only
---
Monday
10:00am - 12:00pm
2:00pm - 6:00pm
---
Tuesday
2:00pm - 6:00pm
---
Wednesday
10:00am - 12:00pm
2:00pm - 6:00pm
---
Thursday
2:00pm - 6:00pm
---
Friday
10:00am - 12:00pm
2:00pm - 6:00pm
---
Saturday
Closed