---
Written Testimonials
Aaron Spriggs - "Fast and Focused!"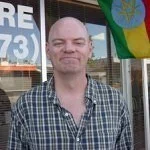 Dr. V is fast, focused, and efficient. I don't waste time sitting in a lobby, I walk in and get right on a table every time. He's focused and gives me the care and treatment necessary. He maintains a personal connection without wasting my limited time. I strongly recommend him and his clinic.
---
Cheryl Storey - "Hopeful!"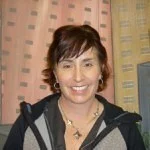 Dr. V is kind and seems to genuinely care about his patients. The staff members are very helpful and make the experience welcoming. I'm new to chiropractic care, but so far feel hopeful about getting better without medications or invasive interventions.
---
David Horneck - "Skiing Again!"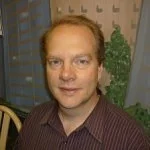 I went to see Dr. V after a fall skiing put me in severe back pain. I have had back surgery before and I felt like I was headed down that path again. Dr. V offered a different solution. I had never tried chiropractic care before, but a friend recommended I try it with Dr. V. He had me walking upright in less than a week and skiing in less than two as he promised. It has been a month now and every day gets better. It was the quickest I have ever rebounded from back pain. I just wish I had tried this approach 10 years ago before I had surgery.
---
Deb Schubert - "Convenient!"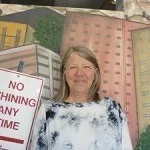 I have been under chiropractic care for many years for a neck injury in an auto accident but have only just started seeing Dr. Visentin for the past month. Dr. V. has approached my injury with an aggressive treatment plan that focuses on long-term resolution and pain management rather than solely on pain management. With multiple trips weekly my C1 cervical vertebrae has gone from slipping out of alignment within minutes of being adjusted to holding the adjustment for a couple of days! My headaches have been reduced in intensity and I have been able to exercise for the first time in over a year without a splitting headache. I have a long way to go for complete recovery, but I am hopeful that it will happen. Dr. V's very flexible office hours and his reasonable payment plans make multiple trips every week to his office convenient and affordable. His office staff make the visits very pleasant!
---
James Kennedy - "No Surgery For Me!"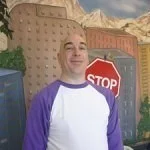 After trying for a year to figure out why my back and neck were giving me trouble I was told by a neurologist that I would have to have surgery and that is when I went to Dr. V to see if he could help me without surgery. I have been able to move my neck and arm better than before. I would recommend highly. His staff is very helpful and friendly and Dr. V has a great personality to make you feel like a friend.
---
Rosaura A. - "Gracias!"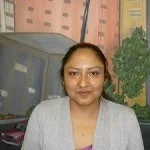 After trying for a year to figure out why my back and neck were giving me trouble I was told by a neurologist that I would have to have surgery and that is when I went to Dr. V to see if he could help me without surgery. I have been able to move my neck and arm better than before. I would recommend highly. His staff is very helpful and friendly and Dr. V has a great personality to make you feel like a friend.
---
Carmen M. – "Gracias"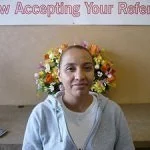 Gracias a quiropráctica y al doctor Visentin mi salud a ido mejorando favorable mente, después de un accidente de carro mi salud se vio bastante afectada quede lastimada de cintura y cuello pero gracias a la quiropráctica a ahora estoy mejorando.
---
Dayshon B. – "Tears to Cheers!"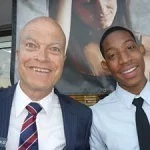 I've had migraines for a long time, almost 5 years now. They were horrible. I couldn't do most of the things that I enjoyed in life like play basketball and jog. Even simple things like washing my face in the morning seemed difficult. I cried a lot, disappointed with my situation, thinking there was no cure. Then Dr. V. told me he could help get rid of my migraines. Honestly, I didn't believe him. I've done research on Chiropractors and they seemed to be ok but, I just wanted to find one that really cared about my situation and wanted to help me. I felt improvements after every visit and notice these migraines I suffered around 20 a day, (not joking) reduced to 5 and then 2. I believe meeting Dr. V was one of the best decisions that I could've made. He really takes good care of his clients. He cares for them. He cares for me. If you are looking for a great chiropractor that cares about you as a person, do not hesitate to visit him. Don't worry about the pricing either. He will work with you. He's AWESOME! Thanks a lot Dr. V!
---
Judy C. – "Feeling Wonderful!"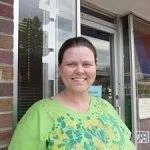 I love Dr. V and his staff, they are caring. When I started care I couldn't lay flat, get up without help, or walk standing up straight. Now I feel WONDERFUL. I can do all the things I used to do. THANK YOU DR. V!
---
Matthew Gora – "One Pop!"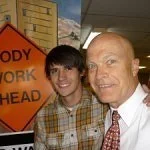 Baseball had jacked my back up. Whenever I would swing I would jerk my back from the momentum of the bat. After thousands of swings it wears on you. Dr. V knew what to do and from there I got my back fixed with one pop!
---
Nathan W. – "I Can Walk!"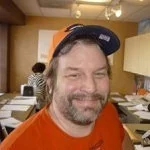 I was flown to Denver on Feb. 2014, from Gunnison, CO completely paralyzed. I remember very little of what happened. I was in bed and/or in a transport chair, and in & out of the Hospital a lot. Since I have been seeing Dr. V., I CAN WALK!
It has been no and I mean NO WALK in the park. It has been very hard at times just to remember to get out of bed, and stand, let alone walk. There is NO EASY WAY OUT. No matter what happens in life find a way to get going again. My battle has just begun, but here I stand and yes each step may be painful, but I win with each step. God Bless.
---
Rebecca L. – "I Don't Trust Anyone But Dr. V With My Spine"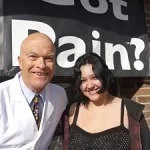 I've been going to chiropractors off and on for years. Being in the beauty industry is very hard on your body and I was in a lot of pain. At 25 years old, I was having trouble standing straight, walking even a half block without pain, and was convulsing while working because of the pain. My previous chiropractors would crack my back and neck, they'd push and pull my body in weird ways, and they'd never listen to what I needed. Since I worked close to Dr. V's office, I decided to give him a try. The staff is very welcoming, knowledgeable, and efficient. Dr. V made me feel comfortable from the very beginning and explained how his technique is different than the previous chiropractors I've gone to.
At first, I was skeptical, but eventually, I was able to walk without pain, the convulsions didn't happen as often, and I was sleeping better at night.
I then became unemployed and couldn't afford care, but Dr. V was willing to work with me. I recently got into a car accident and immediately went to Dr. V. I know he can make me better and I feel better every day. He listens to what I need, recommends at home exercises, and doesn't hurt me during adjustments! My favorite part of going to him is that he truly cares for his patients.
---
Pamela C. – "I Passed The Test" (Human Potential)
I have been to chiropractors in the past but had never benefited as well as I have from Dr. V. Not only has he helped me on the path of physical recovery, he also has taught me how to believe in myself through positive imagery. I have been overweight for some time and through Dr. V.'s work I have the ability and energy to exercise.
I now see myself as having the potential to live a happier, healthier, and spiritually richer life. Going to Dr. V. has relieved my pain and brought me greater aspirations for my future. His care and vision helped me to pass a critical physical capacity test for a job that I desperately wanted. I passed the test and I am now on the way to a new career. Thanks so much Dr. V.
---
Flora A. – "He Saved My Life" (Heart Disease)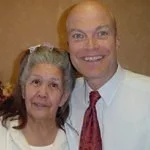 I am so thankful for Dr. Visentin. The only relief I feel is when I come here. I've seen so many doctors who weren't able to find my problem but Dr. V. knew something was wrong and he did all he could do.
He sent me to the emergency room and they told me that if I did not come that very day, it would have been too late. I was diagnosed with congestive heart failure and other conditions. Now, I am back with Dr. V. for a happier, healthier life.
---
Dan B. – "Peace of Mind" (Peace Of Mind)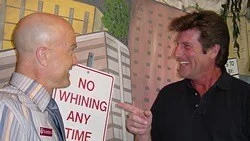 Adjustments have added immensely to my peace of mind and calmness of my spirit. My aches and pains are gone!
---
Kris M. – "Care Chiropractic Rocks" (Insomnia)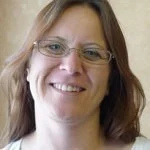 For the first time in over 10 years I am sleeping through the night and actually sleeping. I am just absolutely thrilled with my progress and the care I am receiving. I'll be recommending Dr. V. to anyone and everyone that is looking for a good Doctor they can trust and feel comfortable with.
That's not always so easy to find. And he treats everyone like a person and not a chart. Dr. V. is very easy to feel comfortable around and his staff makes you feel like one of the family! It's very refreshing to find a doctor that truly cares for his patients and shows it! Thanks Dr. V.
---
Nicole E. – "Excellent Care" (Migraine)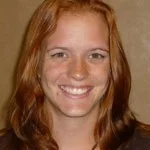 I would recommend this center to anyone! Dr. Visentin is a great doctor. I was experiencing daily migraine headaches after I was in a car accident. After about a week of his care the migraines stopped. The secretary's are great too!
---
Shannan M. – "Great Health Naturally" (Preganancy)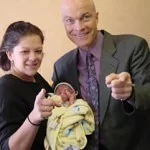 I recently endured a difficult labor and a lot of pain afterward. I brought my baby to see Dr. V. to fix everything the medical doctors messed up. I wanted to make sure my newborn son was healthy and aligned. Thanks to Dr. V. for keeping my son and me healthy naturally!
---
Connie P. – "Crash" (Whiplash)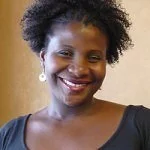 Dr. V. has helped me so much!!! Recently I was involved in an auto accident that caused AC joint separation, neck, back, and all over body pain. When I walked into his office I could hardly move my shoulder and neck without excruciating pain.
I was in need of help and Dr. V. helped ease the pain by means of the Activator Method which is painless. I appreciate his attentiveness to detail. He listens and knows what type of care to provide. The staff is very friendly and helpful. Thank you Dr. V. for helping me!
---
Cynthia H. – "All The Pieces Fit Again" (Posture)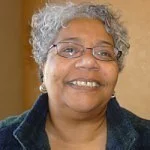 Two years ago I lost my son. Needless to say my body and my mind are now in serious need of repair. I decided to come to Dr. V. after seeking his office at The Taste Of Colorado. They say angels are there for you. They certainly were with me that Sunday.
I have been coming to Dr. V. for a little over a month, first week everyday and then two times per week. There is much to be said about correcting bad posture. Lengthening the skeletal structure and getting all the pieces to fit correctly again has not only done wonders for my psyche, but my arthritic knees and other joints once again are working and with little pain. Not only does Dr. V. know how to fix bones but also knows that a touch works wonders.
---
Nicole C. – "Dr. V Is The Man!" (Neck Pain)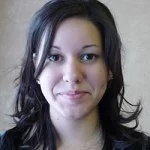 I had neck pain daily that was accompanied by headaches. I got a free exam from Dr. V and found out that my back and neck were worse than I thought. I was surprised because I am only 19 years old. I thought there was no way my back could already be so bad. Dr. V let me know the wrong I had done. He immediately started treatment that was pain free and quick.
I love the activator! Then I was off to ride the massage tables. I was out the door feeling better than when I came in. He is a very caring doctor, he isn't just trying to get you in and rush you out. He always asks if there is anything else he could check. If you have a headache, he knows the spot to treat, sore throat, he knows that spot too. Great doctor, great staff! I highly recommend him.
---
Derek S. – "From Pain To Gain" (Surgery)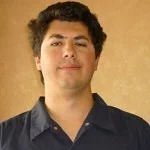 Before I came to Care chiropractic my health was bad. The doctors I had seen told me I would be in pain and not able to walk without a cane "for the rest of my life".I am twenty-five years old! Surgery was my only option. After coming here I can now walk and move without pain and I no longer need my cane. I went from pain to gain and my success is due to Care Chiropractic. Thanks!
---
Donald E. – "No Pain – No Cane" (Arthritis)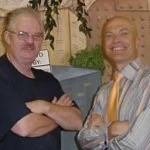 When I first began seeing Dr. V. about a month ago I was in a lot of pain and walked with a cane. Today, I am almost pain free and I no longer need a cane. I've discovered a natural way to stay healthy!
---
Adolf R – "Looking Forward To The Future" (Numbness and Tingling)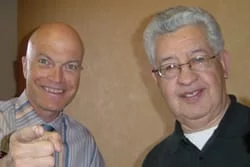 My neurologist had diagnosed me with neuropathy in my left leg. I was sent to a physical therapist for treatment. During that time I was experiencing severe numbness in the outer side of my left leg, foot, ankle and mid calf.
After only fifteen visits with Dr. V., I have noticed considerable relief already. I am looking forward to a better future completely free of the numbness!
---
Mark L. – "No 'Knee-d' For Replacement" (Knees, Ankles, and Feet)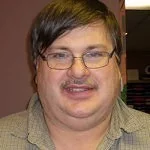 My right knee was almost bone on bone from falling down and twisting it. Dr. V. fixed my right knee by coming into his office a number of times and getting the knee adjusted.
After over two years the knee has healed. I did not have to get that knee replacement and I would recommend Dr. V. to anyone that is in pain.
---
Carol F. – "Leg Pain" (Knees, Ankles, and Feet)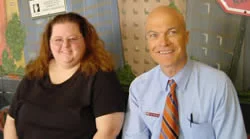 Before I came to Dr. V., I had a lot of trouble walking. My knees, ankles, and feet hurt from the time I woke up until I went to bed. I was very tired.
Since my treatment began my knees, ankles, and feet don't hurt any more. I don't need to brace myself to walk in the mornings. In addition, I have a lot of energy to do and enjoy things I haven't been able to do. Dr. V. even fixed the terrible grinding in my knees and my knee caps.
---
Carolyn P. – "Amazing Relief" (Wellness)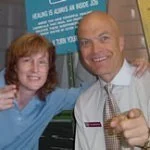 After my family physician was unable to help me find real relief, I turned to Dr. V. After the first visit I felt more like my old self.
I was able to walk, stand, and enjoy my life. I no longer need anti-inflammatory medications and I look forward to living a healthy life with the great care that I receive at Care Chiropractic.
---
Gregory R. – "I Feel Better" (Severe Pain)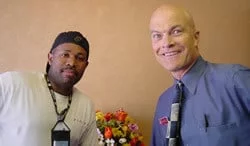 I have been in extreme pain for the past two months. After about six visits with Dr. V., I feel a lot better.
I'm able to walk upright and perform much better at work. Thank you– Dr. V., for your diligence and patience with me.
---
Nancy G. – "I Am Blessed" (Whiplash)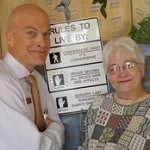 Twenty-four years ago, I was blessed to find Dr. V. I have been in numerous car accidents and had a great deal of pain in my back and neck. I had been to numerous doctors and wore a back brace for many months. Honestly, I was ready to give up.
Now, I am a Senior Citizen and I don't take any medication at all. Dr. V. "Turned On The Power". I have referred many of my friends to him. There just aren't enough words to express how much I admire Dr. V.'s dedication and his wonderful caring staff.
---
Elizabeth Z. – "On The Right Path" (Lower Back Pain Disc Problems)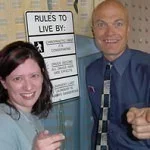 I first came to Dr. V. after a fall on the ice. I needed him to help me with my back. He helped the speed of my recovery so much that I continue to come to keep my body on the right path. Thanks Dr. V.
---
Gary T. – "Amazing!" (Lower Back Pain Disc Problems)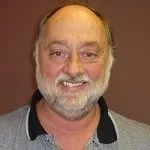 I have known Dr. V. for over twenty years. He is truly amazing in what he does. With simple tests he knows exactly which vertebra is out of place, and by using the activator method he can gently put it back in place.
I would recommend Dr. V. to anyone who is in need of chiropractic care because the results are simply amazing even if your doctor says you need surgery, you should get a consultation from Dr. V. because chiropractic care sure beats that.
---
Reuben D. – "My Pain was Approaching its Worst Point and Then…"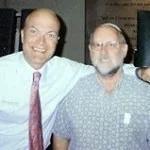 (Lower Back Pain Disc Problems)
I suffered an injury to my lower back and neck from long-distance running in the late 1970′s. I wore down the disks, and my back steadily declined. I could not even walk without great pain and even then slowly.
Then, a friend suggested that I visit Dr. Visentin for an evaluation. He found that my condition was approaching its worst point. The lower vertebrae were growing together.
Now after almost one year of being under his very professional and caring treatment, I can readily say my back is not a problem! Before it was always a constant "in the background pain and annoyance" and sometimes a big pain and discomfort. I thank God and Dr. V.
---
Ernie G. – "Help At Last" (Sports)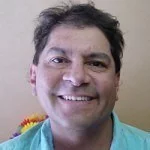 When I started coming to see Dr. V my neck and shoulder were stiff and progressively losing flexibility. To turn my neck was very painful.
I drive for a living, so neck and shoulder flexibility is absolutely essential. I'm a weekend sports warrior and play golf. I need strength and flexibility because they are the key to being competitive. Thanks Dr. V, my recovery is on its way!
---
Ryan W. – "I Can Play Sports Without Pain" (Sports)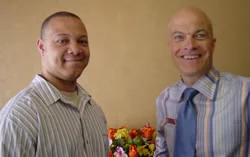 Before I received care from Dr. V. I had a very hard time with mobility. I had pinched some nerves in my back and dislocated bones in my spine. Sometimes it is hard just to get a good night's rest.
I decided to contact Dr. V, who is very well known for chiropractic care and for good reason. He adjusted my spine and got my day to day living back in order. Now I can play sports, work without pain, and sleep well at night. Thank you very much Dr. V.!
---
Vanessa R. – "Breathing Easier" (Pediatrics and Asthma)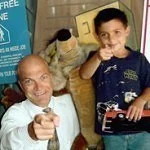 My son was born with severe allergies, eczema, and asthma. Other doctors prescribed drugs. He was taking strong medications about every three hours and wasn't getting better.
Since seeing Dr. V. he is healthier and has only had to take his medication three times in a little over two months. I have confidence that this winter will be much better with Dr. V. helping John, and that he will be totally healthy in no time!
---
Gerald T. – "I Got the Help I Needed"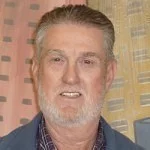 When I first came here, I couldn't stand up straight. I had a lot of pain on the right side of my lower back. After a couple of months I have no pain, Dr. V has helped me a lot. If I do something wrong and I get sciatic pain it doesn't hurt as much, or stay as long. I used to play 9 holes of golf and would end up crippled for days. Now I can play 18 holes like nothing!
---
Gina T. – "Yippee"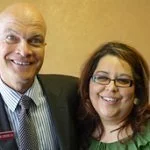 When I came to Dr. V. I was a mess. I had so much back and sciatic pain down my right leg. My future looked grim. My pain level was a 10. The medical doctors wanted to do surgery. I said "no way". I was on enough pain meds to kill a horse. I missed so much work because of the pain. I was so stressed out I didn't want to live. I prayed and God led me to Dr. V. In just 2 ½ weeks my pain level dropped to a 4 on my worst day. I have stopped taking pain pills and I can go shopping now, yippee! Dr. V. is an expert at what he does. His bedside manner is awesome and most of all he cares about his patients. The office staff is awesome too.
---
David S. – "Best Chiropractor in the World"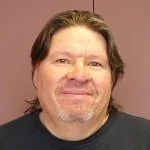 I suffered a back injury a couple months ago that kept me from going back to work. Dr. V. has helped me tremendously and I recommend him to anybody. He is so helpful and friendly and I am grateful to him for helping me with the pain I was in. My back is feeling so much better that I referred my wife and daughter to Dr. V. We cannot say enough good things about this wonderful doctor.
---
Laura and Charles W. – "Victory"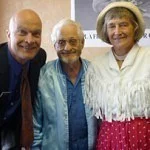 Dr. V. keeps us strong enough to carry on with our work for people even at advanced ages. This November 3rd Chuck gained his place on the Sheridan City Council by 23 votes! Dr. V's ability to keep our bodies functioning well made our campaign a success to win Ward 2. We thank the Lord and Dr. V. for that victory.
---
Clovis B. – "Pretty Good for an Old Guy"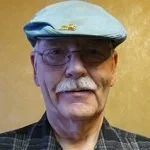 I never thought I would ever go to a Chiropractor, didn't take them seriously. Then one day, quite by accident (not literally) I found myself at Dr. V.'s and more or less as a joke I said, "Why don't you look at my back?" So he did and he told me it was pretty good for an old guy (I'm 65) but he might be able to fix a few things and make me feel a little better. So I said why not? I cannot believe the difference it has made, even after the first adjustment. Aches and pains I took for granted as just the price of growing older are just gone. Yesterday, I spent 45 minutes on my hands and knees in the yard pulling weeds. No knee pain! Three weeks ago I couldn't have done that even with kneepads. That's just the most recent example of differences I have noticed.
---
Guadalupe W. – "Chiropractic Is Part of My Life"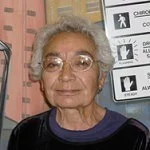 It was in 1993, when I chanced to drive by and see a sign "Welcome Walk-ins" in the window of a chiropractic clinic. I was on my way to the grocery store, weary of the chronic back and sciatic pain that I was enduring, now for the better part of five years. I was worried and scared. Every step I took sent a painful shock from my right hip to my toes; to climb stairs, step down curbs, and getting in and out of the car was an ordeal. I could not keep this up for the rest of my life. I had a husband, children, and family that depended on me.
Five years earlier while helping my eighty year old mother-in-law get into bed. I knew that I had pulled something in my back. To make matters worse, my husband's job was laying off and we were headed for financial problems. Friends of ours with similar back pain had been put in the hospital and even in traction, for me that was out of the question. Desperate, I walked in. I was greeted by Dr. V and his staff. After x-rays, he verified that I was indeed subluxated. He would have to work on me for the next three weeks every day. I told him about my financial situation and he assured me that we could work it out. I was invited to meetings and learned the anatomy and care of my spine to prevent further injury. Within a month, I could walk briskly and do everyday chores like before. To this day I come in for "maintenance" once a week. It is part of my life!
---
Steve C. – "Pro Wrestler"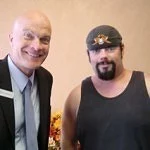 Before I started with Care Chiropractic I had severe headaches and low energy. I found it hard to do my daily activities or even help with my children. I'm a pro wrestler and could hardly complete my wrestling training.
Since I've started care, I have a lot of energy and the ability to keep up with my children. I have preformed better in the wrestling ring and at the gym. Even my marriage has been better since my visits. I can now walk straight, no more headaches, and the pain in my knees has gone away. I have even started to jog.
---
Yvonne V. – "Whiplash"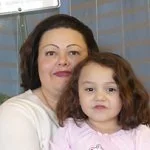 No matter how safe a driver you are there are chances you can still be in a car accident. Recently me and my two daughters were rear-ended. Even though, our seatbelts were on, after the accident I wasn't feeling too good. When I came to see Dr. V, my chiropractor, things didn't look well or feel well for that matter. Dr. V with his knowledge and wisdom got me feeling better. It takes time to heal. I know loyally coming here to Care Chiropractic that I'm going to feel like brand new.
---
Chip F. – "Miracle"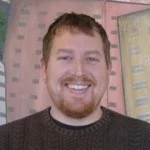 I work in a job that requires heavy lifting. I came to Dr.V with some lower back pain. I have been to the chiropractor before, but it was always one to two visits. And I didn't believe it really fixed the problem. After experiencing Dr. V's knowledge and enthusiasm for what he does, I truly believe he has the ability to heal. I have been going to his office for over a month and can't put into words how much better I feel. He is a miracle worker.
---
Hipolito R. – "Gracias Dr. V"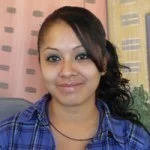 Yo sentía mucho dolor en la espalda y mis piernas. Busque un quiropráctico para atenderme y me di cuenta del Dr. Visentin. El me diagnostico realmente mi problema y hoy vengo a terapias. Después de tres semanas estoy empezando a sentir mejorías en mi cuerpo y eso me da mucha alegría. Yo les recomiendo a las personas que tienen molestias o dolor, que lo visiten. El es una persona con mucha experiencia, porque yo me he documentado acerca de su trayectoria y hay tantos testimonios que avalan su desempeño profesional. Además cuenta con un personal muy agradable que lo hace sentir a uno muy bien. ¡Gracias Doctor Visentin!
---
Hipolito R. – 2
Con mucho agradecimiento para usted y todo su equipo que me ha tratado en realidad como familia. Quiero dar mi testimonio para que todo mundo sepa de su profesionalismo y de lo que ha hecho por mí. Yo en realidad pensaba que no tenía muchas alternativas para mi problema. Gracias a Dios me lo puso en mi camino. Al paso de mis terapias y dedicación hacia mí, hoy en día me siento muy feliz. Siento las mejorías en mi cuerpo al paso de los meses, porque en veces ya no podía ni sostener mi cuerpo. Eran dolores insoportables y una gran desesperación en mi pierna izquierda. Yo sentía un adormecimiento y dolor en mi espalda. Hoy mi pierna ha vuelto a despertar, gracias al Dr. Visentin. Yo sé que aún me falta por concluir mi tratamiento, pero con su ayuda yo voy por el camino correcto y mi sanación será un éxito. Muchas gracias Dr. Visentin.
---
Cathy B. – "Yahoo!"
I came to see Dr. V because my horse bucked me off and I couldn't walk well without pain for weeks. Although I didn't break anything it felt as if I broke my pelvis. I have also been rear-ended four times in car accidents and I suffer from arthritis. I had immediate relief from the first visit and adjustment by Dr. V! I continue to improve with each visit and have committed to long term visits. Dr. V has a talent and I believe he can help anyone with their pain!
---
Jack R. – "Core Strength"
Dr. Visentin has helped me with my sprained back. He has taught me different exercises and stretches to improve core strength, which helps the adjustment, take effect, and stay in place. He is very professional and brings a very positive energy to the Dr, office. He even offered to look at my son of 2.5 years free of charge, just to make sure he was doing well. I would recommend Dr. Visentin at Care Chiropractic to anyone who has back problems and needs to live pain free. His therapy works well, as long as you are willing to commit.
---
Aaron T.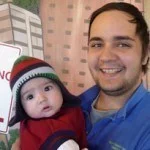 I have been coming to Dr. V for about two months now and I cannot express how happy I am to have made this decision! I came in, skeptical, after having thrown out my back. I could not walk, sit, stand, or take care of my newborn son without experiencing extreme pain, at only 21! I was religiously taking pain killers, but nothing was getting better. After only two weeks of treatment my pain was gone! I could play with my son again! I was so happy with my treatment; I even brought my son in for a check-up. After having been pulled out at birth, he had been having trouble rotating his head both directions. After only two adjustments (that's right, TWO!) my son is looking both ways with no problems and he has been happier ever since. I'm so happy I came to Care Chiropractic and even happier I brought my son in. Thanks to Dr.V, I can look forward to a happy and healthy life for me and my son. Thank you, I couldn't have asked for a better SOLUTION.
---
Antoinette C. – "Best Chiropractor Ever"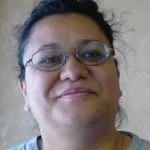 I've suffered from years of back pain and been prescribed many pain pills that didn't help. I started going to Dr. V and felt almost immediate relief and it was from the activator method, which is great because I dislike manual chiropractic care. Dr. V is a great doctor and takes great care of all of his patients.
---
By Steven Visentin
OFFICE HOURS
For Qualified Patients Only
---
Monday
10:00am - 12:00pm
2:00pm - 6:00pm
---
Tuesday
2:00pm - 6:00pm
---
Wednesday
10:00am - 12:00pm
2:00pm - 6:00pm
---
Thursday
2:00pm - 6:00pm
---
Friday
10:00am - 12:00pm
2:00pm - 6:00pm
---
Saturday
Closed