Don't Google "Denver Chiropractor Near Me"
Don't Google "Denver Chiropractor Near Me"

Selecting a "Denver Chiropractor", or "Denver Chiropractor Near Me" from Google is not specific enough! Experience is critical. True masters of chiropractic have helped at least 10,000 patients. At Care Chiropractic in Denver, we've helped over 20,000.
Robert Greene the author of "Mastery" says "There are no short cuts to mastery". It takes intense focus, discipline and years of training to master any field. This is especially true in healthcare.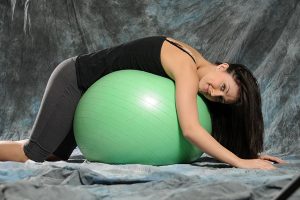 Our patients testify they've been to many chiropractors without results and get well at our center. Our care is different due to the level of excellence that's only attained over time and specialized training. We've been open for nearly 40 years. Helped world champions, Olympic and professional athletes as well as Mom's and Dad's who want to stay well. We hold the highest rankings in a high-tech system that relieves pain quickly, even when other techniques have failed!
Sick and Tired of Feeling Sick and Tired?
Regardless what you've tried and where you've been, our program is unique. We find out what's causing your pain and eliminate the cause!
Skeptical?
We love skeptics! Just mention this article for a FREE examination without obligation. X-rays and adjustments are not included. Call (303) 394-2273. The sooner you call, the faster you could feel better.
Look for the Blue Awning!
Dr. Visentin, D.C.
Care Chiropractic
1411 Krameria Street
Denver, CO 80220
http://WWW.CARECHIROPRACTIC.COM
(303) 394-2273
©2021
OFFICE HOURS
For Qualified Patients Only
---
Monday
10:00am - 12:00pm
2:00pm - 6:00pm
---
Tuesday
2:00pm - 6:00pm
---
Wednesday
10:00am - 12:00pm
2:00pm - 6:00pm
---
Thursday
2:00pm - 6:00pm
---
Friday
10:00am - 12:00pm
2:00pm - 6:00pm
---
Saturday
Closed