Car Accident Chiropractor Denver
Car Accident Chiropractor Denver

If you're involved in a car accident, you can always ask "Mr. Google" for an accident chiropractor near me.  That's obvious!  If you're looking for just any accident chiropractor or accident chiropractor doctor, go no further!
Be More Specific If You Want the Best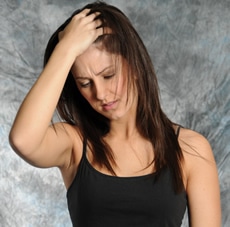 What if you're really sore?  What if you have lots of questions?  What if you're concerned about costs, etc.
If you need a gentle Denver chiropractor who really cares about his patients, call our center.  We've been in practice for decades and are known throughout the community as one of the very best clinics.  We take the time to answer your questions whether it's on the phone or in person.  If we don't know the answer, we research it. We have an enthusiastic, well-trained staff that helps because accident injuries can get complicated.
Don't Wait Any Longer!
One of the biggest problems accident care givers have, is helping people who've waited too long.  Serious whiplash gets worse, not better when neglected.
You could feel better quickly with the right program.
You have nothing to lose but your pain!
(303) 394-2273
Dr. Visentin, D.C.
Care Chiropractic
1411 Krameria Street
Denver, CO 80220
http://WWW.CARECHIROPRACTIC.COM
(303) 394-2273
©2021
OFFICE HOURS
For Qualified Patients Only
---
Monday
10:00am - 12:00pm
2:00pm - 6:00pm
---
Tuesday
2:00pm - 6:00pm
---
Wednesday
10:00am - 12:00pm
2:00pm - 6:00pm
---
Thursday
2:00pm - 6:00pm
---
Friday
10:00am - 12:00pm
2:00pm - 6:00pm
---
Saturday
Closed