Denver Whiplash Treatment
Denver Whiplash Treatment

It's terrible to be hurt in a Denver car accident.  What can you do to get rid of the headaches, neck stiffness and numbness and tingling that plagues some accident victims for the rest of their lives?  Read this entire article and find out!
---
DOES WHIPLASH GO AWAY BY ITSELF?
Be careful!  Whiplash is tricky.  You can walk away from a wreck and feel fine, then weeks or months later notice pain from the accident.  Check this list of problems that can be serious.
back and neck pain
soreness
numbness in the arms or legs
joint or muscle pain
stress
anxiety
headaches
grinding sounds
nausea
dizziness
tenderness
difficulty concentrating
jaw trouble
difficulty swallowing
shoulder pain
wrist pain
insomnia
ringing in the ears
swelling or bruising
ribcage/chest soreness
changes in vision
tightness or spasm and
light headedness
If you have any of the above symptoms you should see top Denver chiropractor Steven Visentin immediately.
---
What Is The Best Treatment For Denver Whiplash?
Chiropractic has been officially recognized as the "only proven care for chronic whiplash."  Doctors and scientists who specialize in this field know that the specific gentle care offered by chiropractors is essential in realigning the spine after serious Denver car accidents.
---
HOW LONG DOES IT TAKE FOR WHIPLASH TO HEAL?
It really depends on the seriousness of the accident.  Mild cases take from days to weeks.  More severe injuries can require care for months and months.
---
GET IT CHECKED BY AN EXPERT, DON'T WAIT!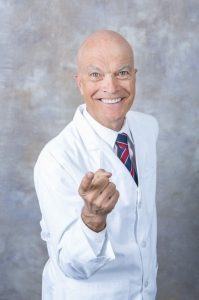 All too often people wait till their spines lock up in pain hoping their symptoms magically disappear.  Every moment in time you wait, you may be doing permanent damage to your spine and nervous system.  Call a doctor of chiropractic in Denver and get help fast.
CareChiropractic
Denver Chiropractor Since 1983
Dr. Visentin, D.C.
1411 Krameria Street
Denver, CO 80220
(303) 394-2273
OFFICE HOURS
---
Monday
10:00am - 12:00pm
2:00pm - 6:00pm
---
Tuesday
2:00pm - 6:00pm
---
Wednesday
10:00am - 12:00pm
2:00pm - 6:00pm
---
Thursday
2:00pm - 6:00pm
---
Friday
10:00am - 12:00pm
2:00pm - 6:00pm
---
Saturday
Closed