Denver Chiropractor About Woodstock Anniversary
Denver Chiropractor About
Woodstock Anniversary

From L.S.D. to Lasix, psychedelics to synthroid, the Woodstock generation is turning 70 plus!  It's the 50th anniversary of Woodstock and old hippies are doing more drugs than ever.  On the average, they're taking 2 or more prescription drugs daily.
They're also receiving Denver chiropractic, especially if they want to avoid dangerous drugs and surgery.  Chiropractic is a natural way to "keep rocking" at any age.  Chiropractic is safe.  It's approved for use by the federal government.  It's suitable even for people with osteoporosis, and post-surgical patients, it's that gentle.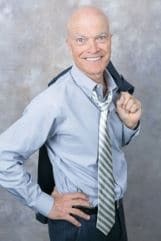 If you're wondering if you could benefit, give a Denver chiropractor a call.  You could feel better quickly. Without care, your problems may get worse.  Waiting is dangerous.
©2019
"Peace Out" – Dr. V
OFFICE HOURS
For Qualified Patients Only
---
Monday
10:00am - 12:00pm
2:00pm - 6:00pm
---
Tuesday
2:00pm - 6:00pm
---
Wednesday
10:00am - 12:00pm
2:00pm - 6:00pm
---
Thursday
2:00pm - 6:00pm
---
Friday
10:00am - 12:00pm
2:00pm - 6:00pm
---
Saturday
Closed