24 Strange But True Facts About Denver Whiplash
24 Strange But True Facts
About Denver Whiplash

Whiplash pain can come on weeks or months after an accident.
Even minor accidents can cause lifetime pain.
Doctors of chiropractic are most qualified to help you after a Denver car accident.
If you were not ready for the impact, your injuries will probably be worse.
Children are hurt in accidents and their parents are often unaware of their condition.
Women with long necks are injured more than ladies with short necks.
Being drunk does NOT protect you from whiplash.
Many whiplash victims with serious injuries have normal x-rays.
Whiplash accidents can cause jaw pain.
Headaches from accidents most commonly come from the neck, not the head.
Your family doctor may not be qualified to check you after an accident.
Chiropractic is the only proven care for chronic whiplash.
The forces of a 15mph collision are equivalent to falling from the 2nd story of a building.
If your head restraint is too low, it can make your injuries worse.
Using heat after an accident may be a terrible idea.
A Denver car accident can cause pain anywhere in the body.
"T-bone" accidents cause more injury than front to back crashes.
You can have serious injuries with no damage to your vehicle.
Physical therapy alone may not be enough to help crash victims.
Just taking pills is not quality care for accident sufferers.
Denver accidents can damage the entire spine, not just the neck.
50 % of people involved in serious accidents suffer lifetime pain.
You don't need insurance to get quality care at my clinic.
The decisions you make after an accident have lifetime consequences.
---
SCHEDULE AN APPOINTMENT FOR WHIPLASH IN DENVER CO
If you're confused about what to do after an accident call my center now, (303) 394-2273.  I'd love to explain how you can get the best care even if you have no insurance.  Chances are your care will cost you nothing out of pocket.  Waiting can be dangerous, and you could feel better fast.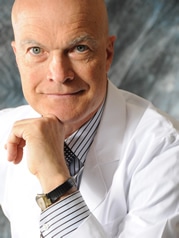 ©2019
Care Chiropractic
1411 Krameria St.
Denver, CO 80220
www.carechiropractic.com
Dr. Visentin, D.C.
Denver chiropractor
OFFICE HOURS
For Qualified Patients Only
---
Monday
10:00am - 12:00pm
2:00pm - 6:00pm
---
Tuesday
2:00pm - 6:00pm
---
Wednesday
10:00am - 12:00pm
2:00pm - 6:00pm
---
Thursday
2:00pm - 6:00pm
---
Friday
10:00am - 12:00pm
2:00pm - 6:00pm
---
Saturday
Closed