Whiplash Chiropractor in Denver
Whiplash Chiropractor in Denver
There is a lot of misinformation about Denver whiplash online.  Read this article to discover the facts.
---
CAN CHIROPRACTORS HELP WITH WHIPLASH?
A doctor of chiropractic is essential in providing care in most car accident injury cases.  If the spine is left to heal on its own without proper care, your neck and back pain may never go away.  You could suffer life time pain.  Over half the victims of serious car accidents never fully recover.  Make sure chiropractic is part of your accident injury care.
---
IS IT OK TO MASSAGE WHIPLASH?
Usually it's ok to gently massage pulled muscles after minor accidents.  Always confirm this with a qualified doctor of chiropractic first.  Using ice can be helpful as well.  Be careful not to freeze the skin.  Ice can be applied over a wet towel for no more than 20 minutes.
---
How long does it take to get over whiplash in Denver?
Text books say it can take months or even years to recover from car accident injuries.  Seeing a doctor of chiropractic at Care Chiropractic as soon as possible is a definite advantage.  The sooner you see your chiropractor, the quicker you can get well.
---
IS HEAT OR COLD BETTER FOR WHIPLASH?
The rule is ice first.  Use ice, 5-20 minutes at least 3 times a day.
Later, when your Denver chiropractor says it's ok, use moist heat.  Never use a heating pad.  Get in a hot shower and allow the water to provide a warm massage to the injured areas.
---
HOW DO YOU SLEEP WITH WHIPLASH?
Care Chiropractic in Denver is offering FREE pillows to people who have;
Suffered an accident in the last 6 months,
never visited our center,
and mention this article.
We will provide you with a special pillow to allow your spine to heal more normally.  This offer is limited to supplies so call as soon as possible, (303) 394-2273.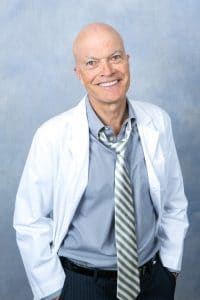 ©2018
OFFICE HOURS
For Qualified Patients Only
---
Monday
10:00am - 12:00pm
2:00pm - 6:00pm
---
Tuesday
2:00pm - 6:00pm
---
Wednesday
10:00am - 12:00pm
2:00pm - 6:00pm
---
Thursday
2:00pm - 6:00pm
---
Friday
10:00am - 12:00pm
2:00pm - 6:00pm
---
Saturday
Closed